Custom 3D printing in

ASA, TPU or nylon within 72 hours
Do you need to print a specific part for production? Send us your 3D model and we'll contact you to arrange a print immediately. Furthermore, we're also happy to advise you on suitable material and technology.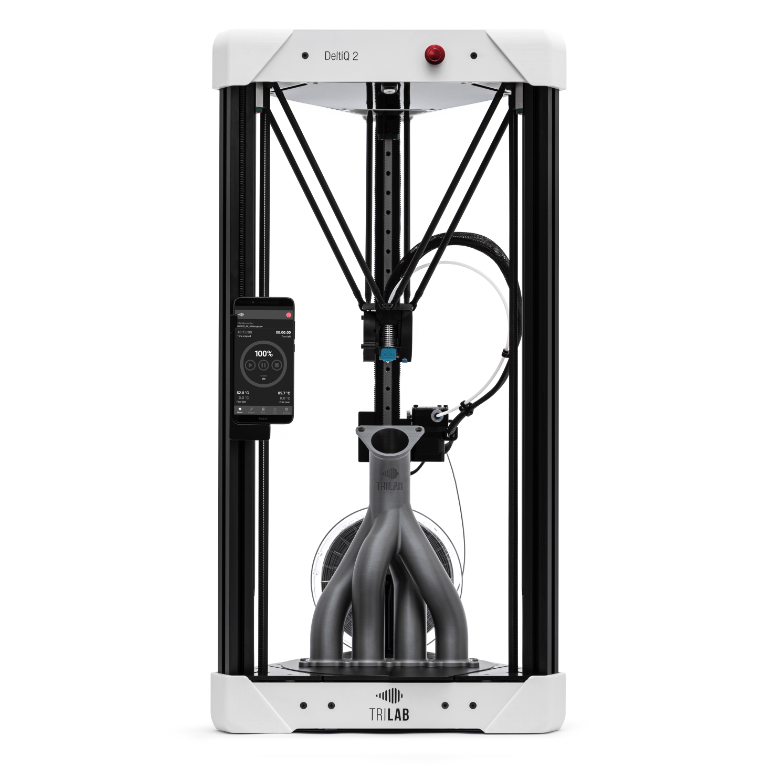 Send the model,
we will contact you immediately
1. Send your model
Ideally in step, stp, obj, sldprt or 3mf format. The maximum size of the model is Ø 300 mm (X, Y) × 500 mm (Z).
2. We will contact you and select the material
ASA, ABS, PETG, PC blend, TPU, TPE, nylon, composite variants, polypropylene and more.
2. We will contact you and select the material
ASA, ABS, PETG, PC blend, TPU, TPE, nylon, composite variants, polypropylene and more.
Inquiry for custom 3D printing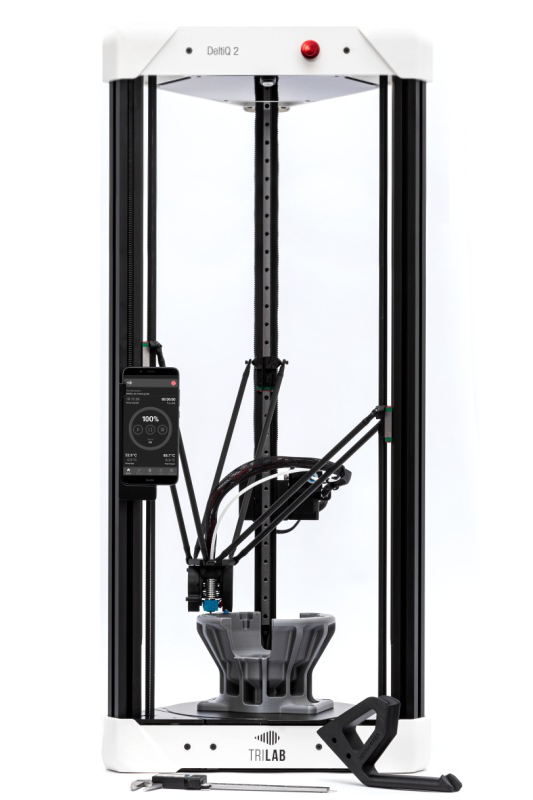 Perfect demo and custom prints
Whether you want to verify the usefulness of 3D printing with a demo print, or you need to print additional pieces to fulfill a company order, we've got your covered. For a custom 3D print we'll use our printer farm of proven TRILAB DeltiQ printers.
Custom printing can become a
business opportunity
Generate new revenue with custom 3D printing. Create your own 3D print farm. As a standalone product, 3D printing will open up new business opportunities. Choose the best partner (or expand your existing farm) to print tall and long models as well as small and accurate models. TRILAB printers will surprise you with the unique quality of their outputs.
Accuracy
Dimensional accuracy with less than a 0.5% error margin

Print size
Large print volume and print height up to 50 cm

Speed
Based on the delta kinematics concept = a solid PrintPad and light printhead

Top class printing
Only the highest quality from the first to the last layer

Superb service

You'll receive personalized service and support
So who uses TRILAB printers for their
custom printing?
BlackPrint
Airsoft equipment accessories created on a specially modified TRILAB printer.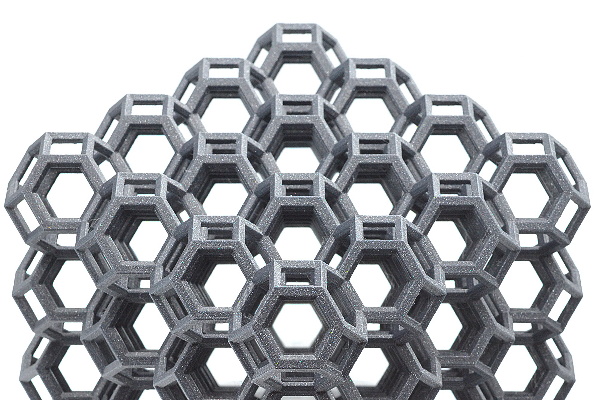 RavMeimad – Benzion Cheirif
Top notch printing on a DeltiQ from an experienced 3D printer, his creations also adorn Israeli companies and households.Napište nám
Brands that trust our printers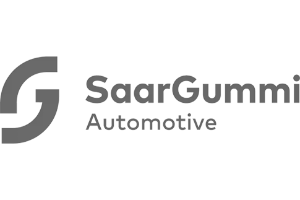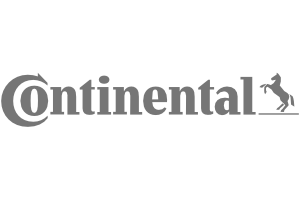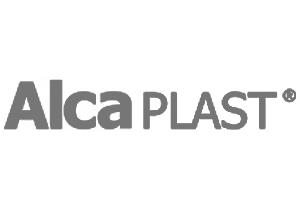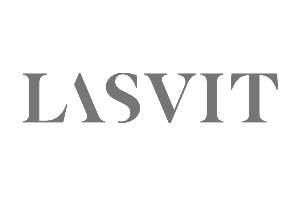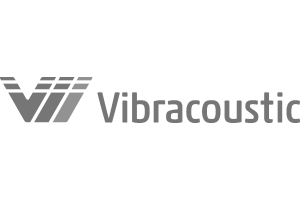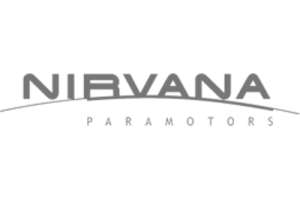 Creations our clients have made
Our precision 3D printers

When purchasing a 3D printer from TRILAB, you won't simply end up with a box of hardware. We're here to support you and even provide training so you can fully take advantage of that precisely built machine.
TRILAB AzteQ Dynamic
The TRILAB AzteQ Dynamic professional delta printer is the ideal workhorse for high-volume printing of PLA, PETG, PA-CF or PC-CF and meets the requirements of customers who appreciate the versatility of the AzteQ series, superior surface quality, high print volume but do not require an actively heated print chamber.
TRILAB AzteQ Industrial
This professional delta printer features a closed printing chamber for exceptional 3D printing without material or spatial compromises. The swappable magnetic printhead is equipped with an auto-calibrated strain gauge allowing for even easier 3D printing.