TRILAB becomes part of Prusa Research!
We have great news for you! Because we want to grow and expand with our products, we've decided to welcome Prusa Research as a strategic investor. The TRILAB brand, both founders and the entire team will continue to work on AzteQ and DeltiQ printers as well as on new exciting projects. We're looking forward to a new stage of TRILAB that will boost our ability to deliver our solutions to even more customers and users.
Read more about the connection in a press release.
If you have questions to join, we'll be happy to answer.
AzteQ:

A completely new

range of 3D printers
The new TRILAB AzteQ Industrial is here. A professional delta printer with an actively heated chamber for high-end 3D printing without material and space compromises.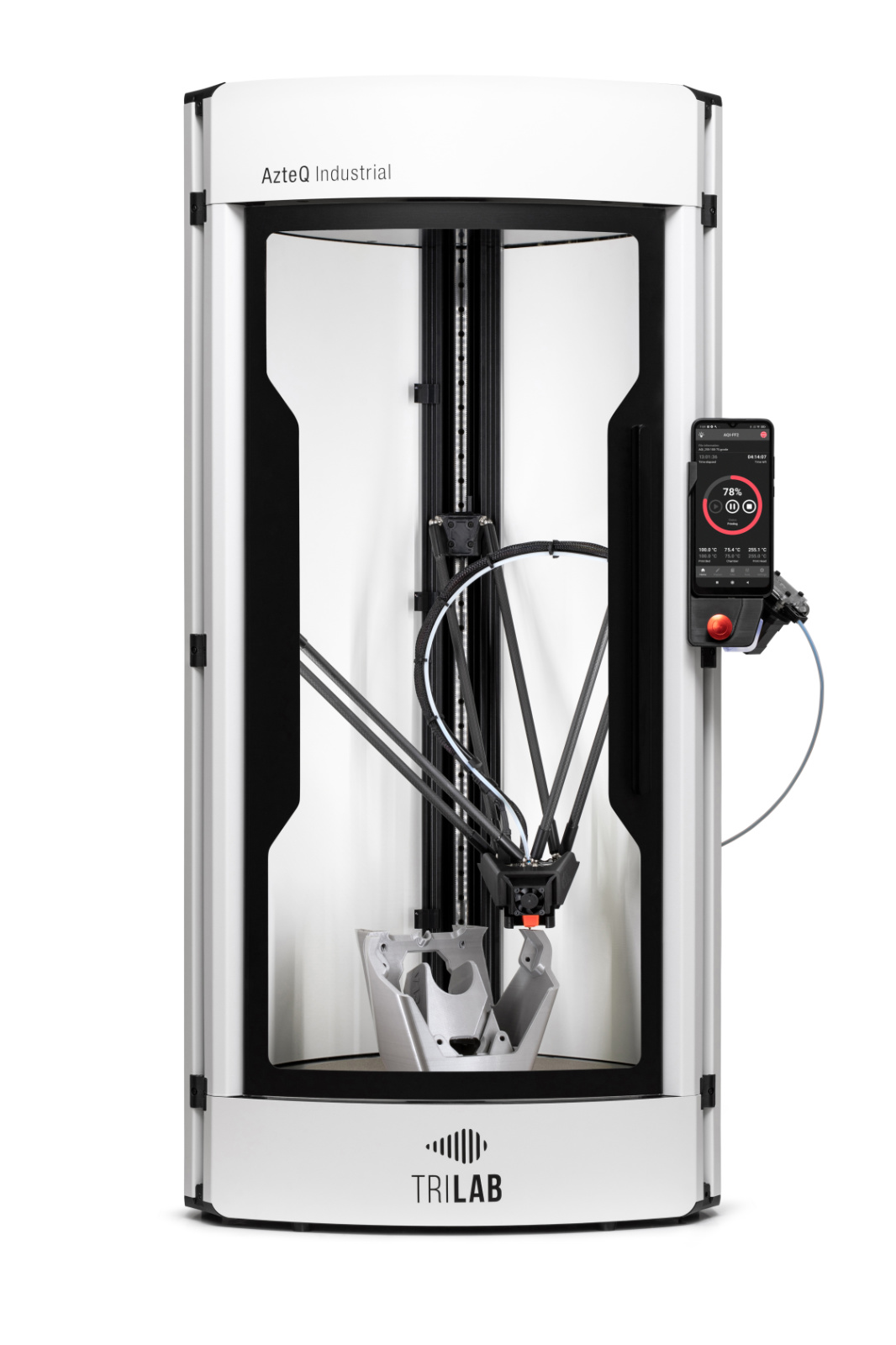 What benefits can you expect from
a
3D printer?
80 out of 100 of our customers will discover all the benefits a 3D printer will bring them only after purchasing it. Very quickly, they'll see new areas and processes where 3D printing will help to save time and money.
When compared to a CNC milling machine, 3D printers allow for a completely different way of thinking and problem solving.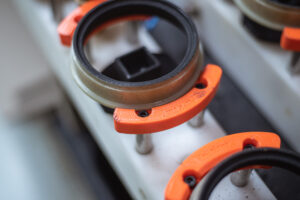 You'll be able to streamline your own production
Print individual jigs, holders, molds and other enhancers.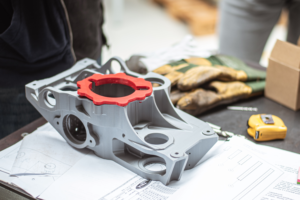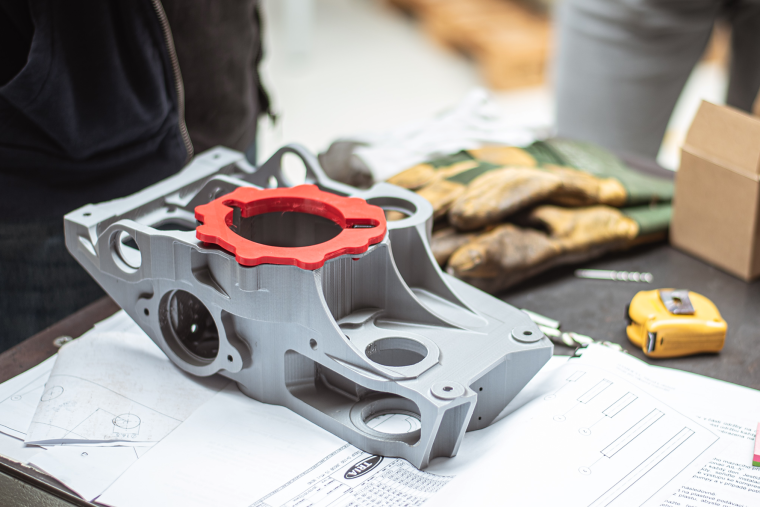 Quick and inexpensive prototyping
Thanks to the 3D printer, prototyping will take a matter of hours. You will not be dependent on subcontractors.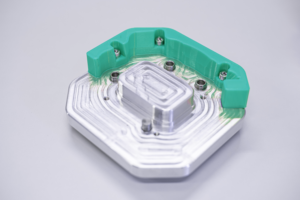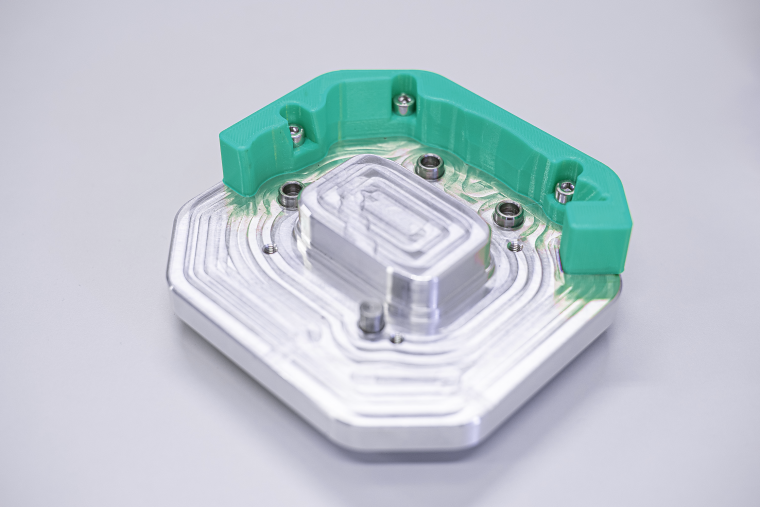 New business opportunities
With a 3D printer, you simply just start to think differently. Completely new possibilities will open up for you.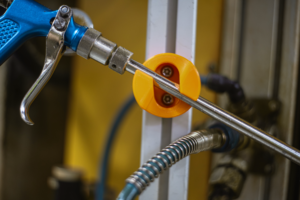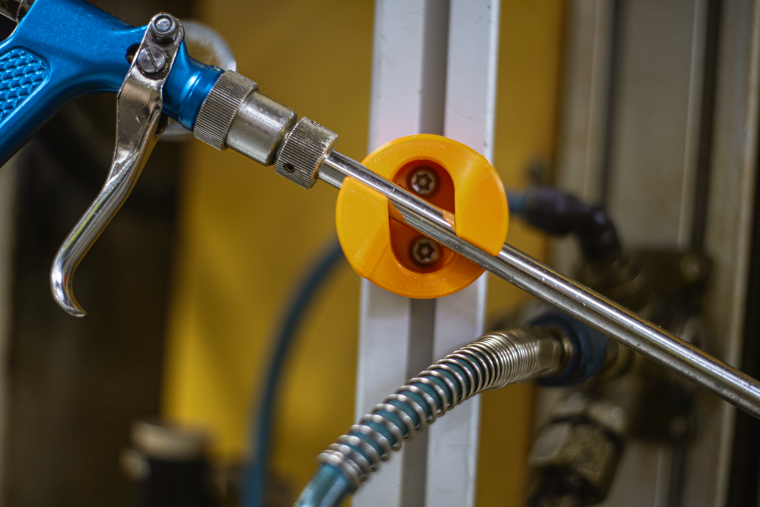 Simplify your work for yourself and your colleagues thanks to the tools they will utilize in their day to day work.
Our precision 3D printers

When purchasing a 3D printer from TRILAB, you won't simply end up with a box of hardware. We're here to support you and even provide training so you can fully take advantage of that precisely built machine.
TRILAB AzteQ Industrial
This professional delta printer features a closed printing chamber for exceptional 3D printing without material or spatial compromises. The swappable magnetic printhead is equipped with an auto-calibrated strain gauge allowing for even easier 3D printing.
These companies rely on
our printers
Vetropack

Lasvit

Jetsurf

Fillamentum

Continental

Mergon

Vibracoustic

Solidvision

Alcaplast

Filament PM
UTB

Made
and tuned
in the Czech Republic
DeltiQ printers are the direct result of the cooperation of our development and production teams. Subsequent real testing and output control give you the assurance that you will get a perfectly tuned machine.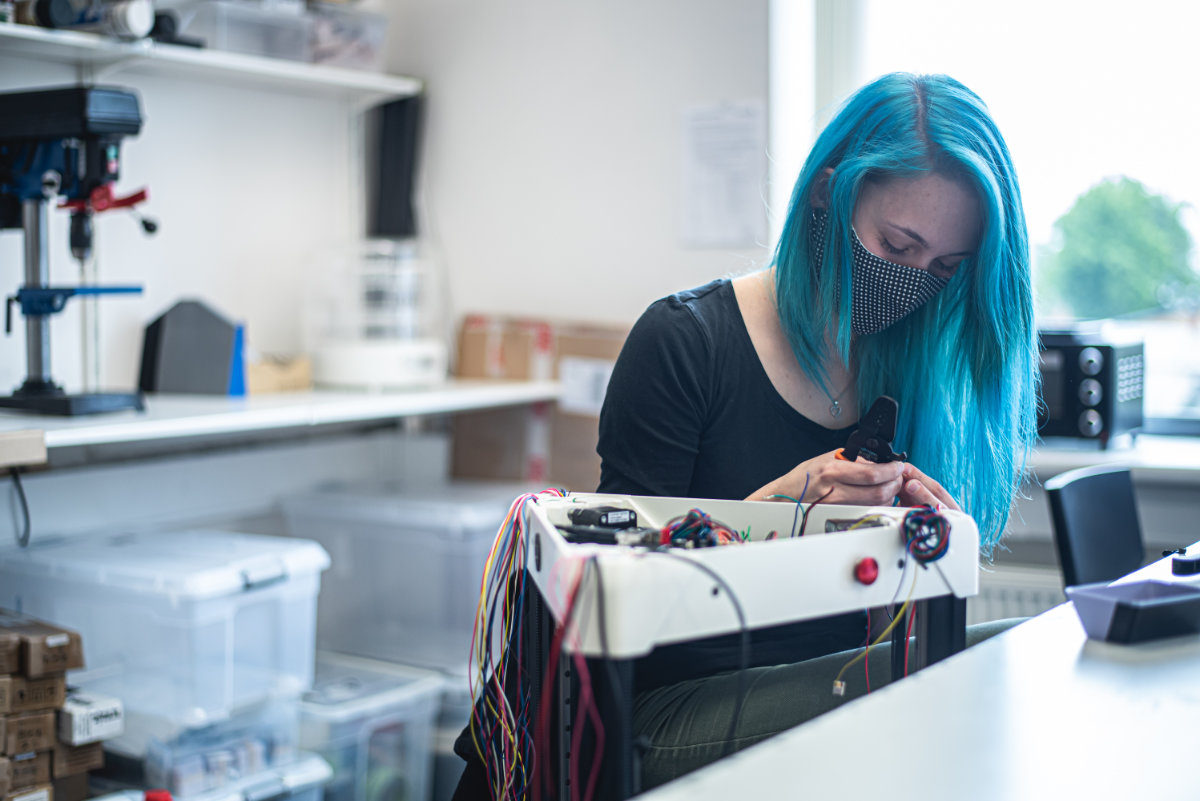 68 parameters
Only perfectly tuned machines pass our demanding output control.

1,4 kg
The amount of material used during testing.